E-commerce & Design
Dream Smoke
A data driven e-commerce solution built on WooCommerce
About the client
While not our usual client, we love working with products and teams we believe in. Dream is a high-end vape company who needed a new e-commerce presence. We respect their focus on quality and research-based decisions both in web and in their product.
The challenge
New products can be the hardest to design for: there's a completely blank slate. With no prior web presences, Dream Smoke needed a high-end design to match their brand. We chose fonts crisp and clear like the product without any distractions for the user. The soft natural colors balance the gold for a inviting look.
Typography

Responsive Design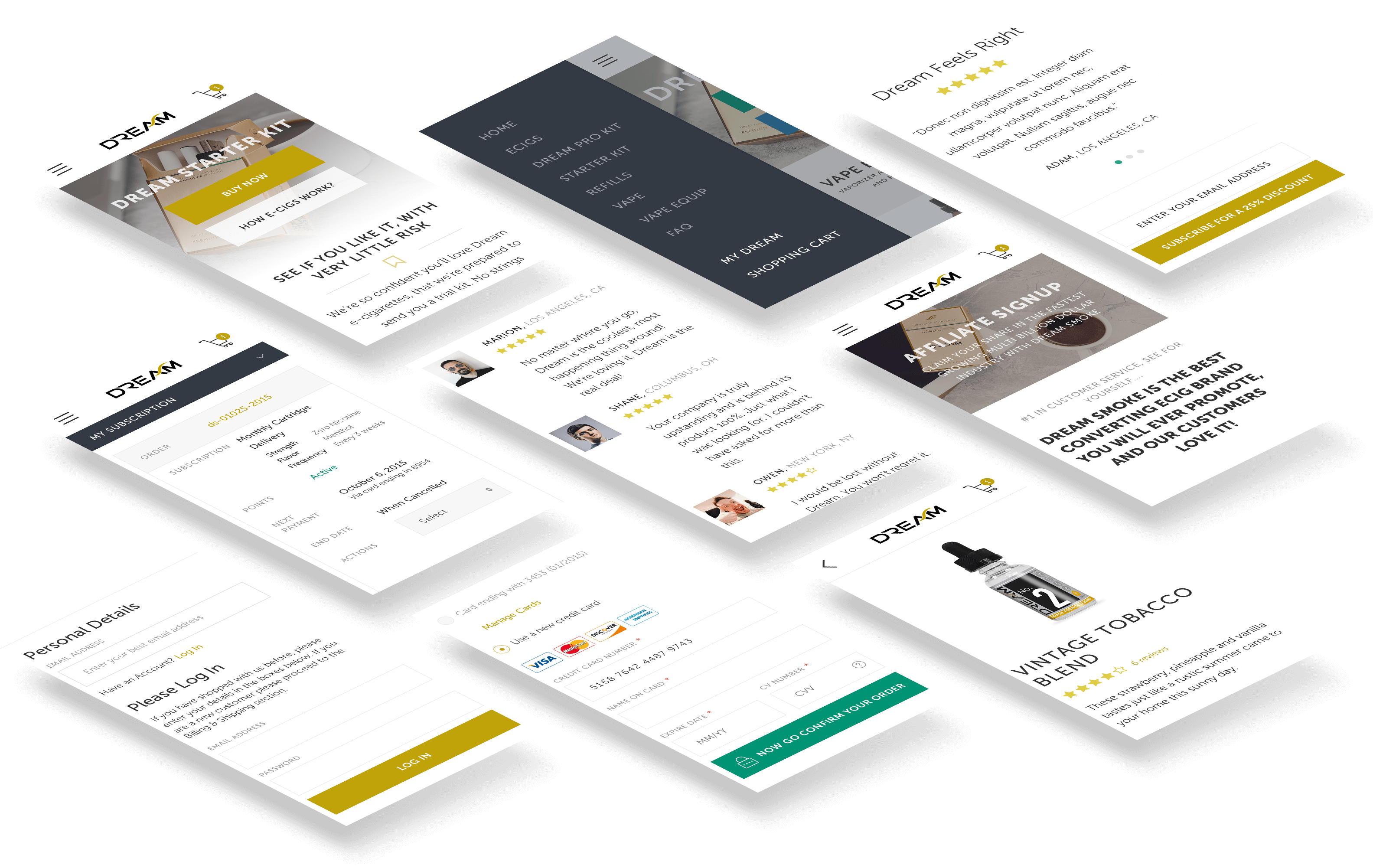 Do you want to get in touch?